We have LOTS of Camino travel tips that will get you there, and help you once you're on the Camino. Our readers have saved $$$$ on plane tickets and local travel. We have put it all in our Guidebook, but here are some good Camino travel tips to get you started.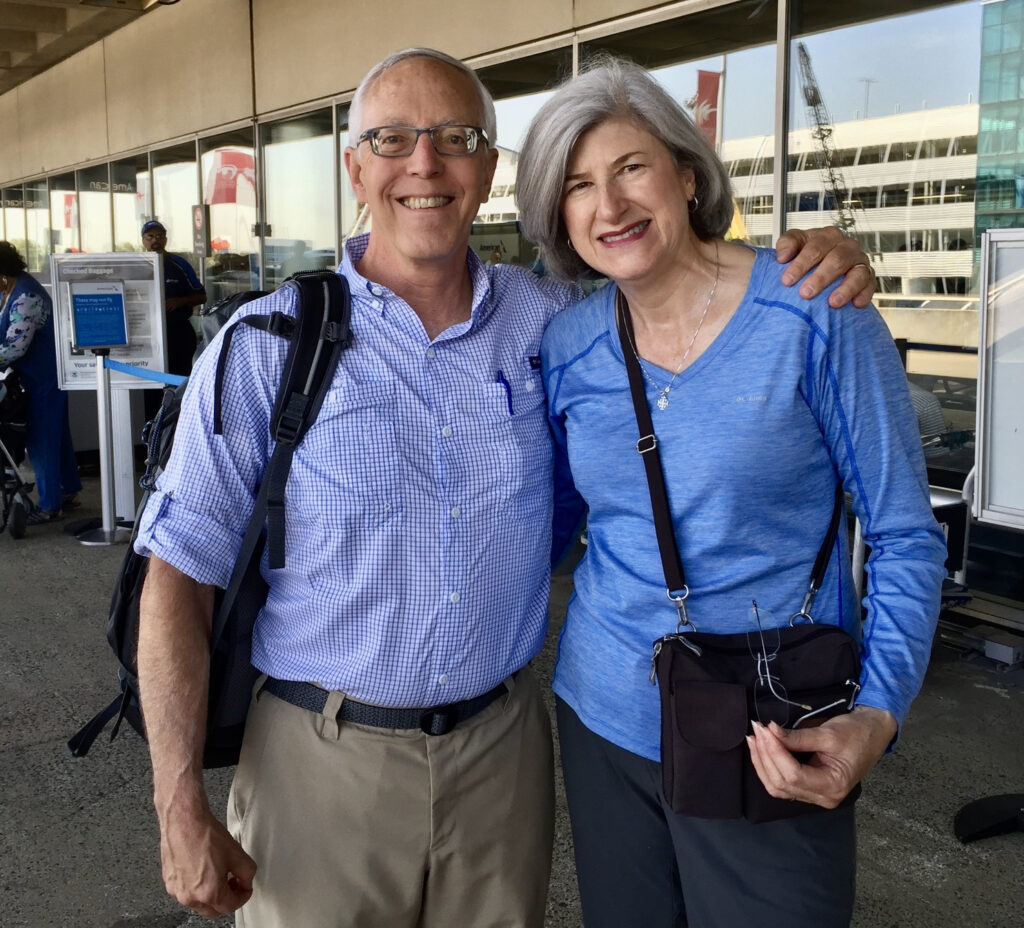 Choose Your Camino Departure City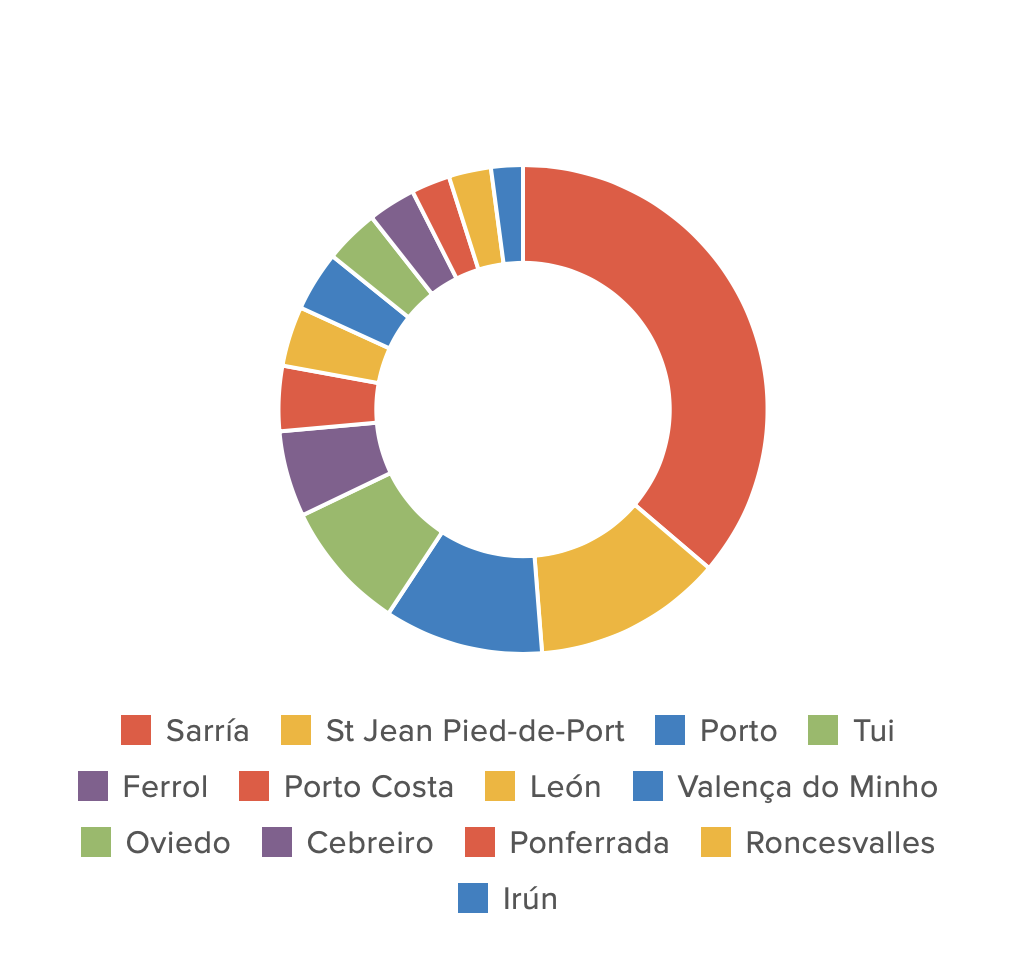 How to Get to the Camino from Where You Are
The first struggle for people might be locating the most famous, but tiny departure town called St. Jean Pied-de-Port, France on a map. With a year-round population of fewer than 2,000, figuring out how to get to SJPP can be difficult. If you want to begin walking from SJPP you will be walking the most traditional route, the Camino Francés. In addition, there are many other places to choose as your departure point for your Camino. Refer to the diagram to see the most popular departure cities form which to walk.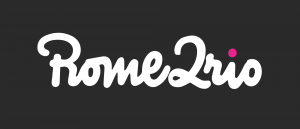 Our #1 Travel Tip Is a Free Resource
Our favorite Camino travel tip is a about free resource we use all the time. You can use the website online, or the free app. This is a valuable resource for travel anytime, but for future pilgrims it is especially helpful. Moreover, this is a resource we continue to use time and time again. Rome2Rio.com provides helpful information and choices for your Camino travel when you plug in any departure city and destination city. Click on a choice that appears. Follow the link to the French, Spanish or Portuguese bus, train, car rental, airline websites. The schedules and costs are right there to compare.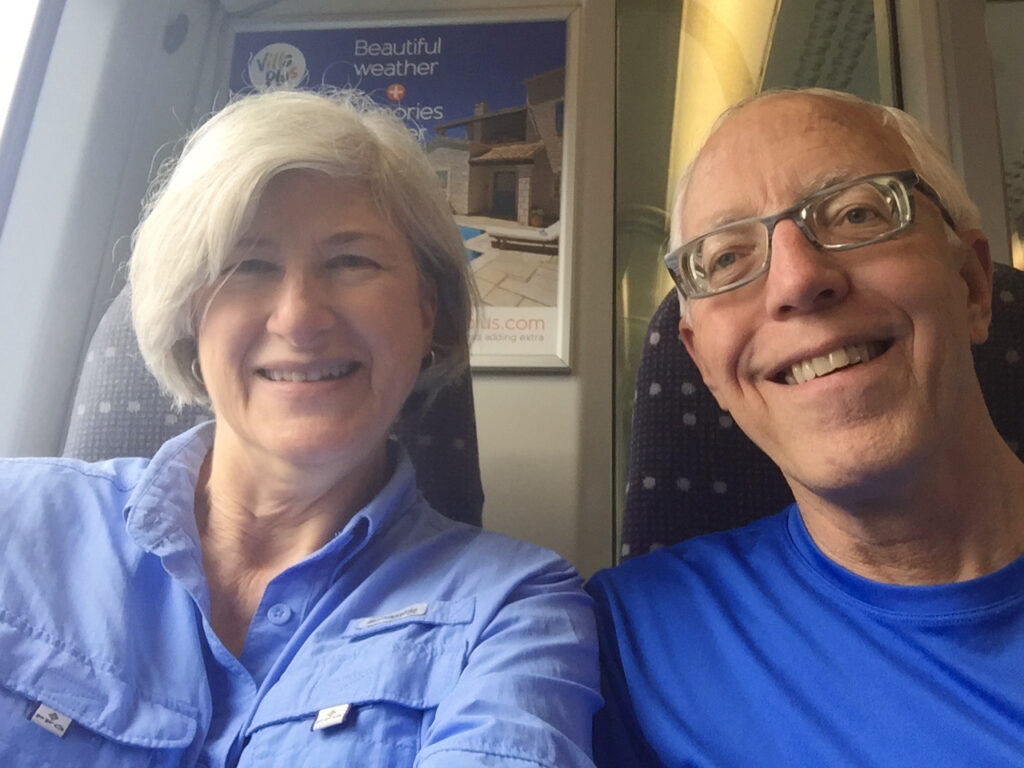 "We spent more than $1000 each on airfare to walk our first Camino. However, now we know how to fly without paying ANY airfare using our Camino travel tips. We like free MUCH better!"

Helen & Wick
Want to Fly from the USA to Spain for Free?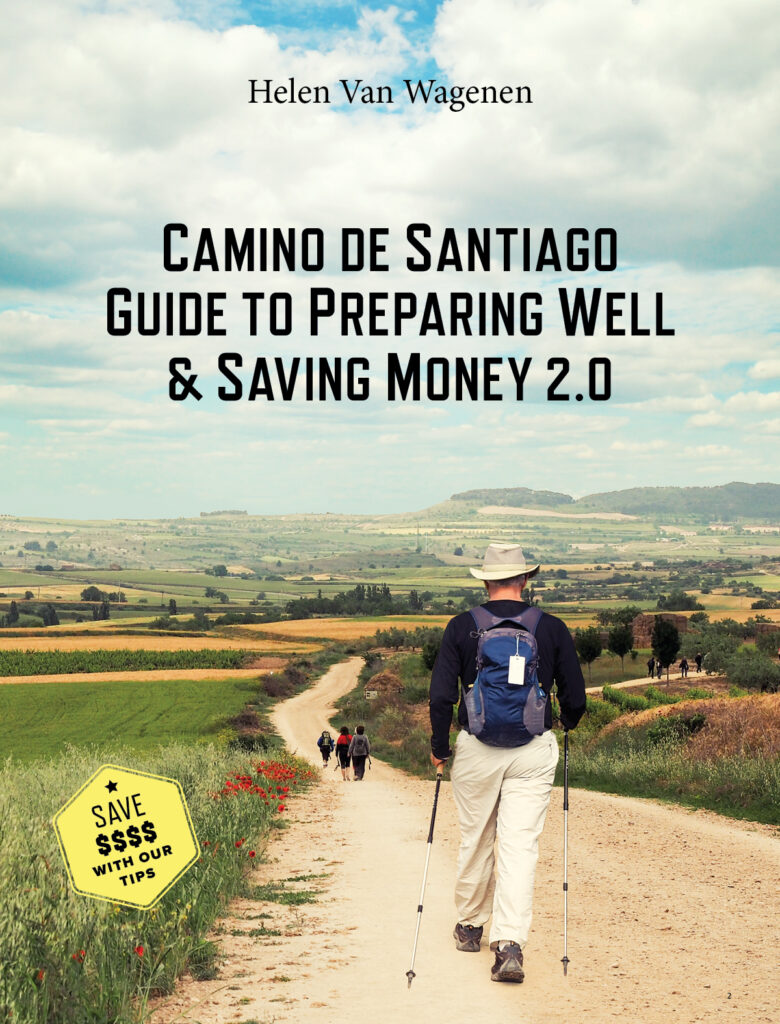 The cost of your airfare is usually the biggest single expense of your Camino trip coming from the Western hemisphere. Our team members and friends have followed our guidelines and have saved thousands of dollars on their flights. Read details of how to do this in our Guidebook. This Camino travel tip includes using air miles to "purchase" your ticket, and provides strategies to get air miles without flying. Camino de Santiago Guide to Preparing Well & Saving Money 2.0. Believe us, this is real. Two of our family flew to Europe for only $200 for the fuel surcharge plus airport tax. The actual airfare was free instead of $1200! If you qualify to use this tip, the sooner you begin the steps, the quicker you can qualify and get your plane ticket this way.
Camino de Santiago Travel Tips Include Discounts
Show the appropriate ID and ask for student discounts, senior discounts. Discount cards like the Tarjeta Dorada for train and bus travel save money for seniors. Peregrino (pilgrim) discounts are available many places if you show your credenciál.. You can save as much as 15% on train and bus travel, entry fees, and lodging. (Your pilgrim passport, credenciál, is important for a lot of other reasons, too. Read more info about discounts in our Guidebook.)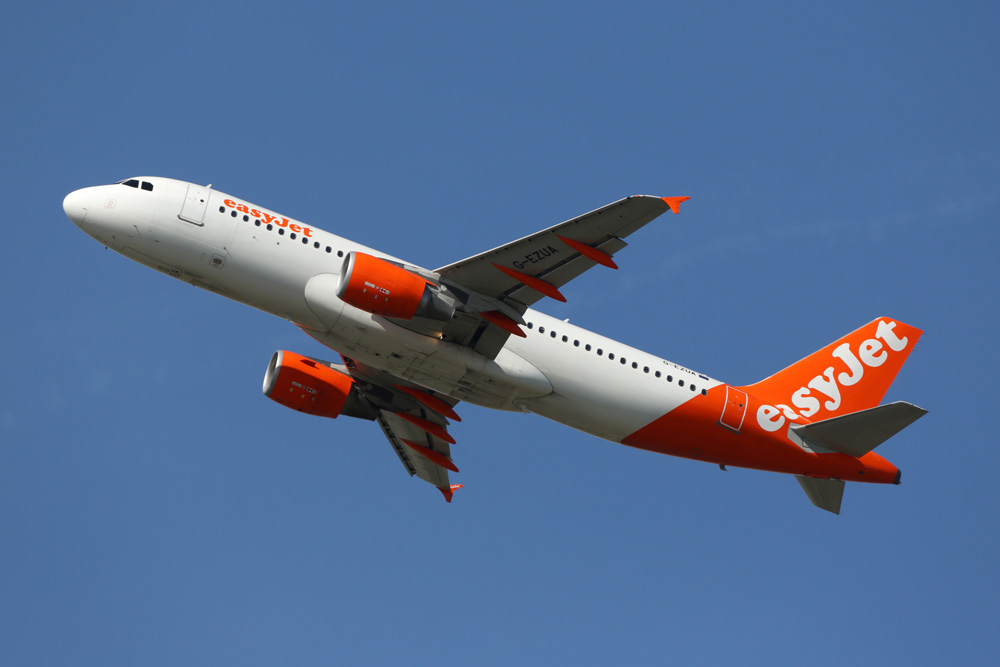 Save Money Using Budget Airlines
Find out whether any so-called "budget airlines" fly to your Camino departure city. Check flights on Ryanair, Easy Jet, and Vueling. On a recent trip we flew non-stop from the U.S. to London for free. Next, we caught a cheap budget flight from London into Biarritz, France. This was cheaper than flying direct to Madrid and taking a train. Flight schedules vary throughout the year based on the consumer demand. Therefore, check online for the most updated information on these budget flights.
This Travel Tip Can Prevent Injuries
How to Use a Pack Transport Service
Before you skim past this section, I'll tell you how pack transport could have saved me from injury on my first Camino. In 2007 we could not find many resources to know what to expect on our first Camino. Therefore we made lots of mistakes. First, my backpack was way too heavy. It weighed 36 lbs (about 16 kg). Consequently, this affected my gait and the way I planted my foot on steep grades, especially the first day going up and down over the Pyrenees. For the next two weeks, pain in my foot increased until the symptoms of a stress fracture became obvious. In short, I had to hop on a bus and go to Santiago to find crutches, because the treatment was to keep weight off that foot.
As a Result, You Can Benefit from My Story
Now that we know about the pack transport services, we can send my primary pack with them (which is much lighter these days!), and I carry only my valuables, water, and a change of socks as I walk. We have seen this sort of scenario happen to people on the Camino many times.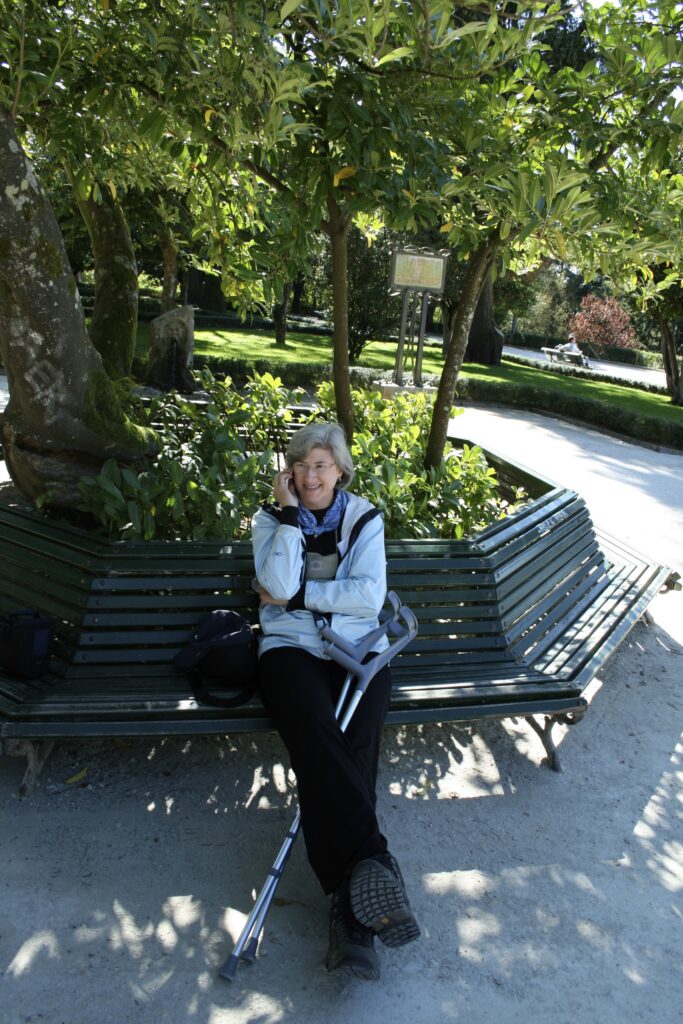 Use It Only When You Need It
What if you have been walking for several days or a couple of weeks when you develop achilles tendinitis or get food poisoning, or something makes it impossible to continue your walk as you planned, carrying your pack. Could you keep walking if you rested for a day, and someone else carried your pack to your next stop? Pack transport services are a huge help for many peregrinos (pilgrims) who would otherwise not be able to finish what they set out to do.
Jacotrans and El Correos Transport Packs
Jacotrans is the company we have used and liked a lot, and the cost is 3-5 euros per transport. The Spanish postal service, El Correos, has also begun serving pilgrims with pack transport. The hospitalero (albergue host) or hotel desk will arrange it for you if you ask, and all you have to do is fill out an envelope, insert the proper coins, attach the envelope to your pack, and put your pack at the appointed place by the appointed time. When we use pack transport for our big packs we always carry our valuables and water on your person in our pockets or small day pack. We lose some spontaneity, but give our bodies a break to recover. You can make this decision day by day as you need it.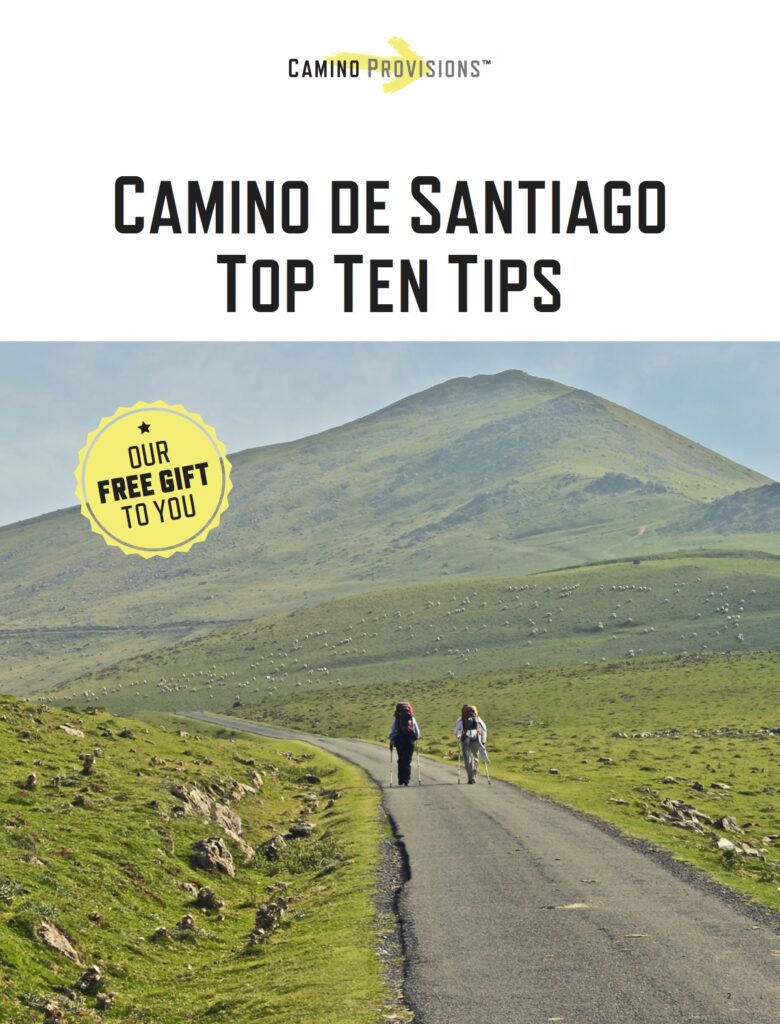 For more tips like these and access to our Camino Resource Library, subscribe to our email list. You will receive a access to the Library of downloadable books. Plus, you will receive notice when there is news to good not to share it.
Read More Like This