What soup can you make straight from your pantry back home? Or even on the Camino? Red Lentil Soup Abastos. I named this soup after the colorful market in Santiago de Compostela where we buy groceries, Mercado de Abastos.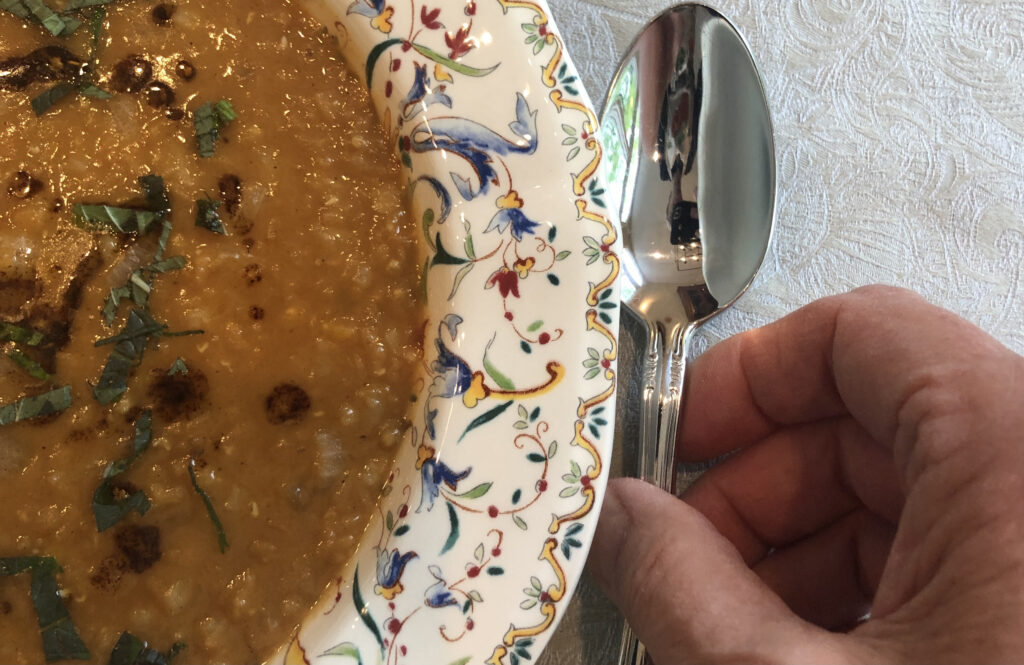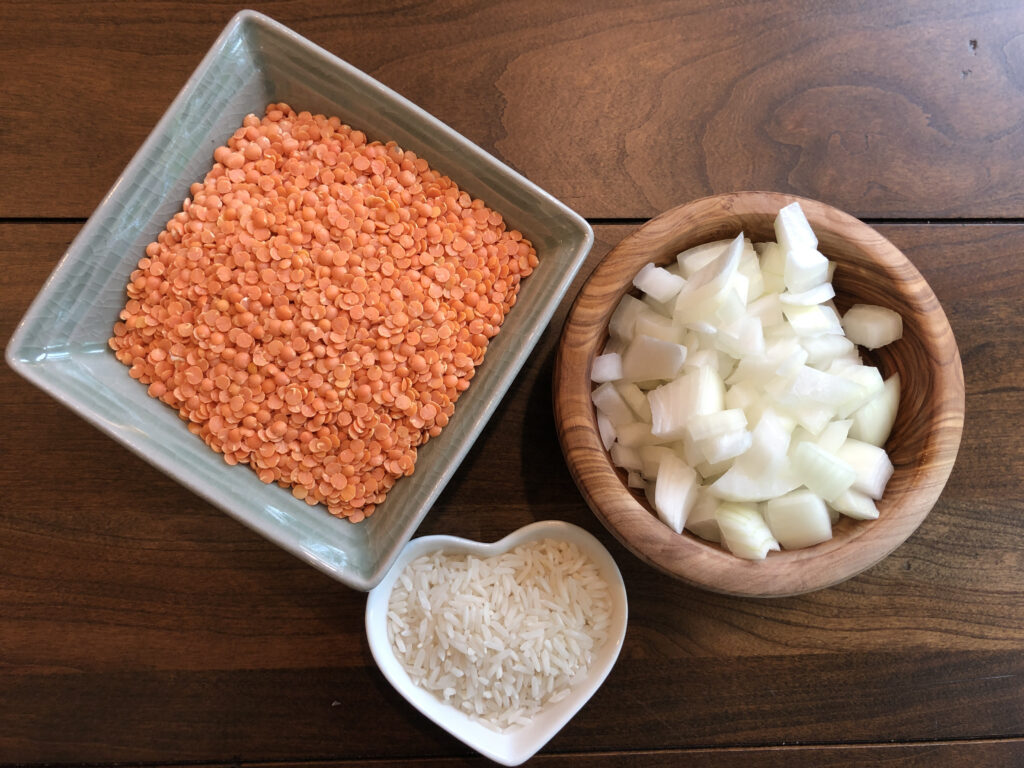 Mercado de Abastos
We stay in Santiago sometimes for weeks at a time serving pilgrims or being pilgrims ourselves. Visiting Santiago is so nice we like to cook meals for ourselves that are quick and easy so we can get back to exploring this favorite city. Or we want to save money by eating at our apartment, so we can eat special meals out. This soup is quick, easy, and cheap. Typically we cook with produce and foods from the Mercado de Abastos. We find a small apartment near Old Town Santiago to rent, and walk to this huge farmer's market style mercado a couple of times each week. It's a fun way to buy local produce and prepared foods. Experiencing the lively and delicious culture of this region called Galicia is always interesting.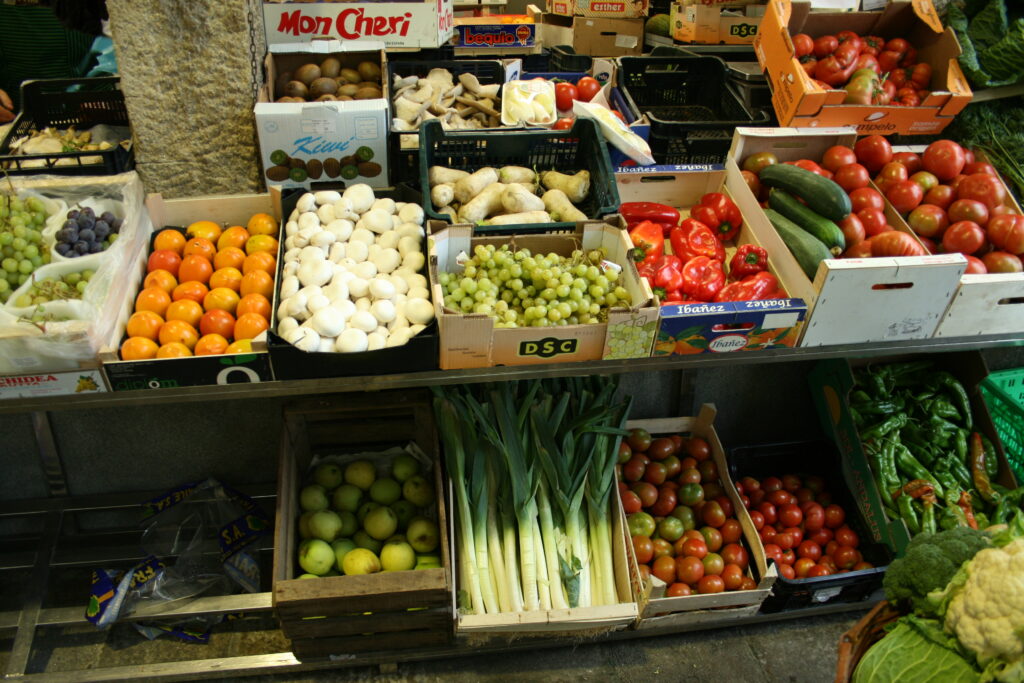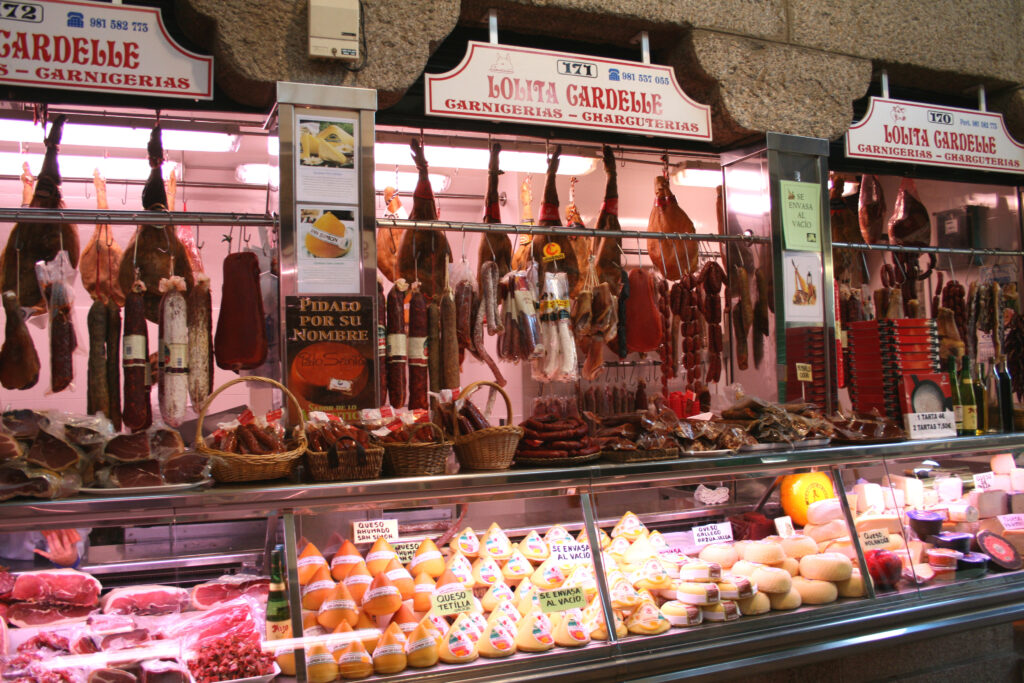 Cook This Red Lentil Soup Back Home
Come to think of it, I like to keep meals back home quick and easy, too. Keep red lentils and white rice on hand in your pantry, and you can put together a nice meal in 40 minutes. In addition, I usually keep onions, olive oil, a tube of tomato paste, cumin, and Spanish Sweet Paprika on hand, too. It's easy to add these flavor layers at home. This is truly a last minute, pull-it-out-of-the-pantry meal you can have on the table in a flash. Add some slices of baguette, or a sandwich, and you are hero.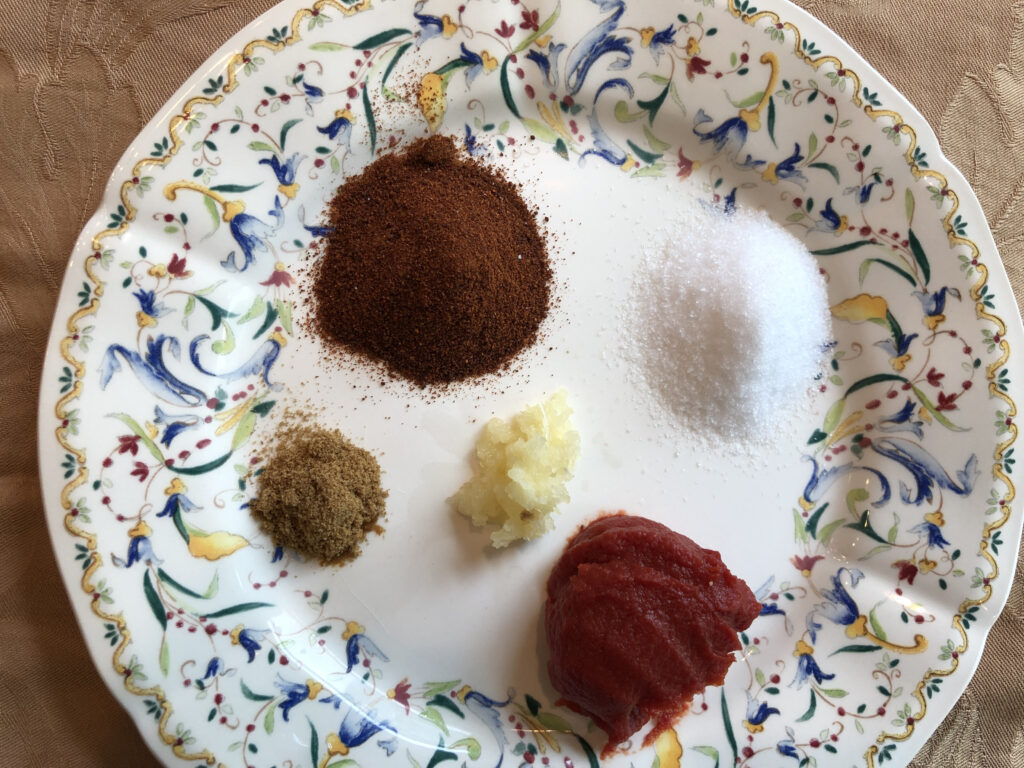 Camino Cooking
You can also find these ingredients in markets and grocery stores along the Camino. This creamy, nourishing soup is just what I want after a long day of walking. Camino Comfort food at its best. If you want to cook for yourself on the Camino, find an albergue with a kitchen you can use. Some have equipment, and some don't. A small bag of lentils and rice would be manageable to have in your backpack, or you can shop at a market in the town in which you are staying the night. You might be at the mercy of the kitchen or market for some spices, but the red lentils, rice, and onion are common enough to find. If you can't get the tomato paste, you might even try using ketchup. Butter also works fine if you don't have olive oil. In fact it's VERY tasty!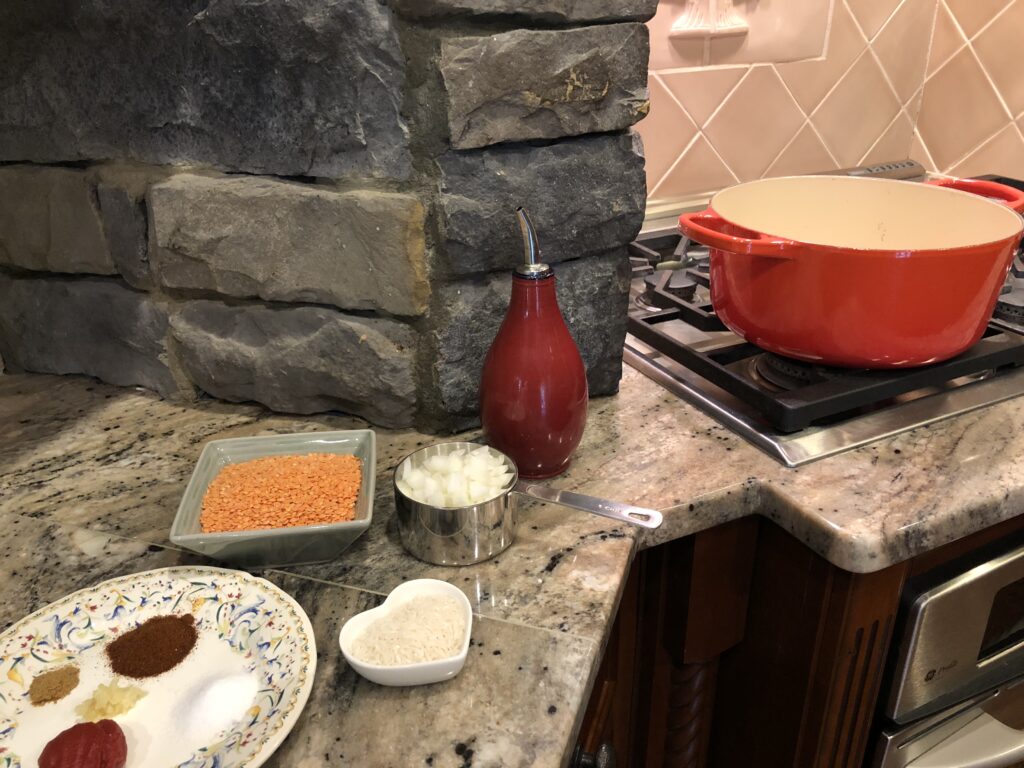 Budget-Friendly Red Lentil Soup
If you're on a tight budget on the Camino, or back home, you can still feed yourself well with Red Lentil Soup Abastos. The basic recipe has only one cup of red lentils, two tablespoons of white rice, an onion, garlic, salt, and water. That's the base. If you can add some layers of flavor with the suggested spices, broth and infused oil or hot sauce, you are definitely elevating the dish to make it worthy of any occasion.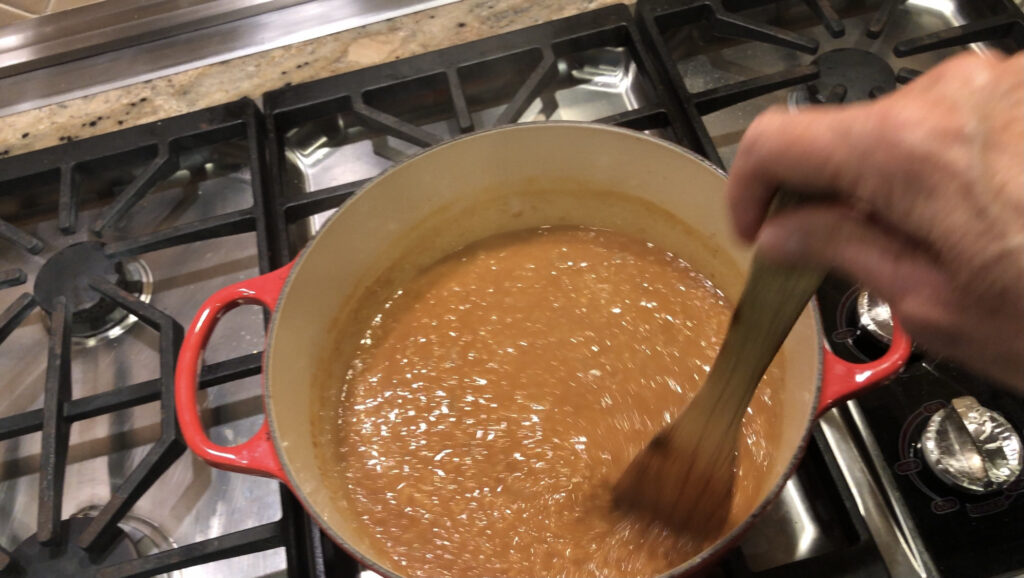 Simple Ingredients Yield Big Results
What makes Red Lentil Soup Abastos so delicious is the simple ingredients. When red lentils and rice cook, they break down easily and become creamy in the process. (We also enjoy green or French lentils in other recipes, but the red lentils are special in the way they break down.) Make this soup part of a simple supper by adding some fresh bread or a sandwich. Or serve some crackers and cheese with a glass of wine beforehand to fill out the meal. The dried lentils and rice are available year round, so there are no worries about some of the ingredients being in season.
Delicious Add-Ons for Red Lentil Abastos Ramp Up Flavor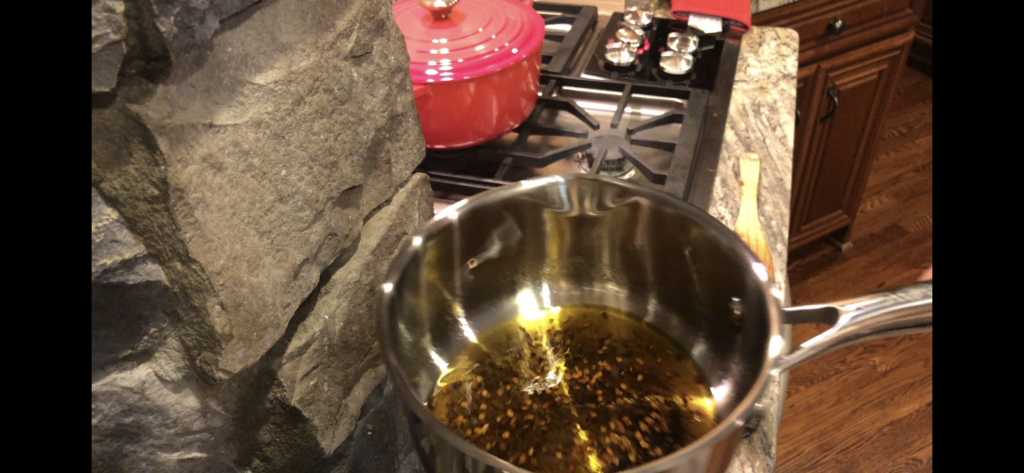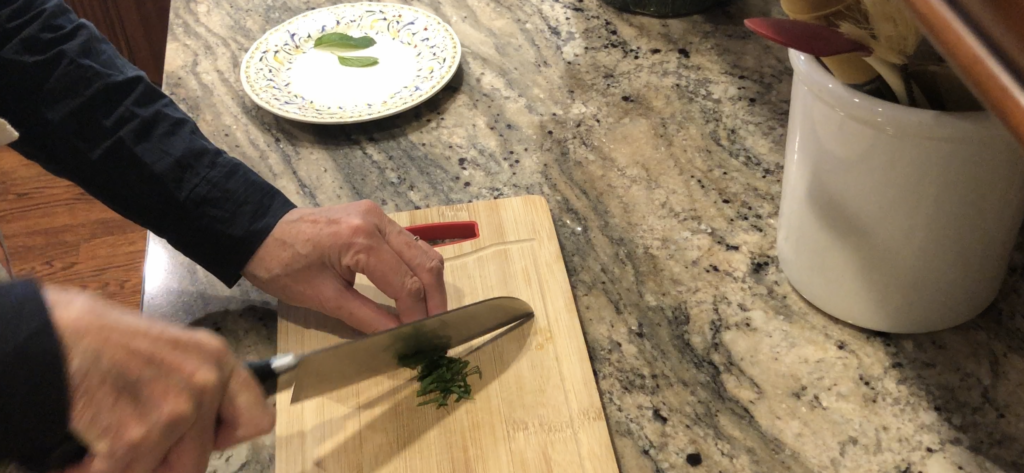 Keep it basic, it's delicious. However, with a few simple additions the flavor profile soars. If you have some broth, substitute it for some or all of the water to cook the lentils and rice. You can also make an easy infused oil while the soup cooks. Warm some olive oil, add some Red Pepper Flakes and Paprika, and you have created a savory garnish to drizzle or swirl into the bowl of soup. If you have any fresh mint on hand, chop some fine and sprinkle over the bowl. The sweet heat of the oil infusion carries through each bite. The sprightly sweet mint compliments the heat. Each bite is a fresh taste of complimentary and surprising flavor in a creamy base. Another way to add some flavorful sweet heat is to use a prepared hot sauce. Go as hot as you like, but we suggest something with sweet heat and less fire.
Serve It Up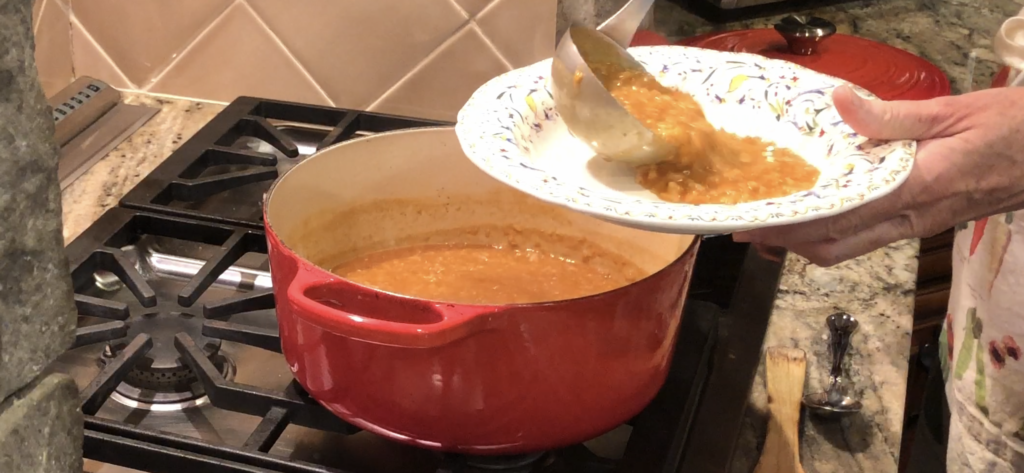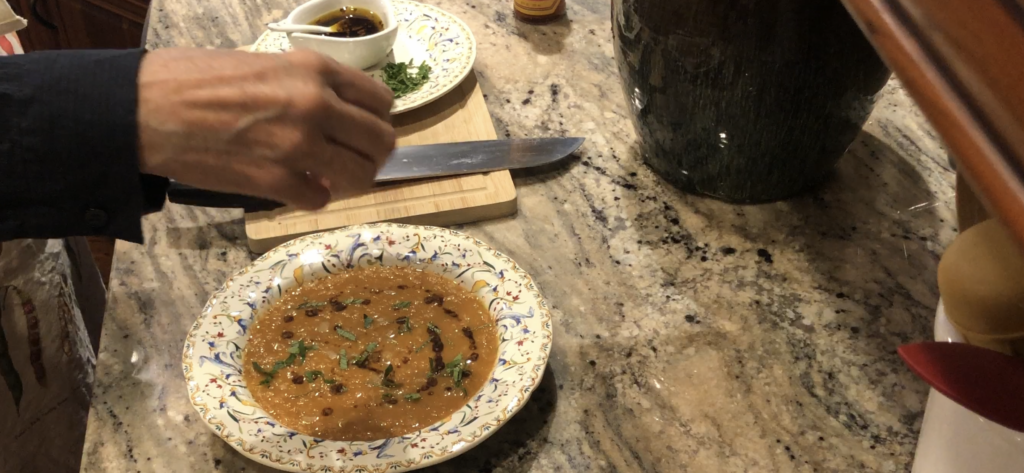 In short, you can make a meal out of this delicious soup with or without the add-on flavors. However, we think it really shines with the extras. Plus, Add some good bread or side sandwich, and you can fill out the meal for a bigger appetite. Add some cheese and crackers and glass of wine ahead of the soup, and nobody will complain.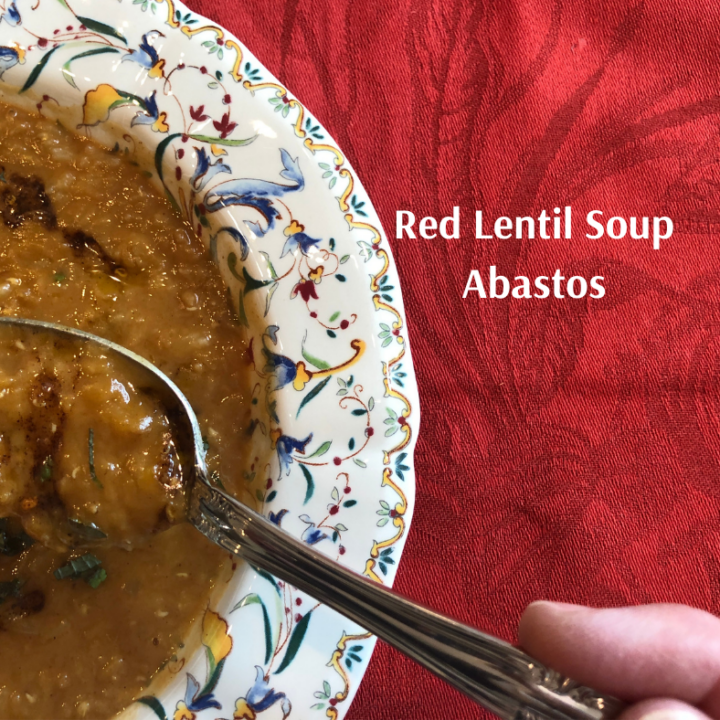 Red Lentil Soup Abastos
Simple, quick, and easy Red Lentil Soup Abastos is creamy and nourishing. Budget-friendly meal to fix from your pantry or Camino backpack.
Ingredients
Red lentils, 1 cup
White long grain rice, 2 tablespoons
Onion, 1 cup chopped
Tomato paste, 1 tablespoon
Cumin, ½ teaspoon
Spanish sweet paprika, 1 tablespoon
Garlic, 1 teaspoon minced or pressed
Sea salt, 2 teaspoons
Olive oil, 2 tablespoons
Water or broth, 5 cups
Optional: 3 T olive oil, 1 teaspoon red pepper flakes, 2 T Spanish sweet paprika, 4 T chopped fresh mint
Instructions
In a soup pot sauté the onion in the oil on medium heat for 5 minutes or until tender, but not browned. Add garlic, cook for 30 sec. Add cumin, paprika, and tomato paste, cook for 30 sec.
Stir in lentils and rice, covering them with the spices. Add the water or broth and salt. Stir to blend. Cover.
Simmer gently for 30 minutes. Taste and adjust salt if necessary.
Optional: In a small sauce pan, make the oil infusion. Warm 3 tablespoons of olive oil on low for 3 minutes. Add red pepper flakes and 2 tablespoons of Spanish sweet paprika and remove from heat to infuse while the soup cooks.
Ladle into a bowl. Drizzle with infused oil. Sprinkle chopped mint.
Notes
This soup is delicious as it is, or make it a heartier meal with fresh bread or a ham sandwich.