Helen & Wick On the Camino and Back Home
Hi there! We're Helen & Wick. We never thought the Camino would shape our lives the way it has. But the experiences we have every time we walk inform our lives while we are on the Camino and back home, too.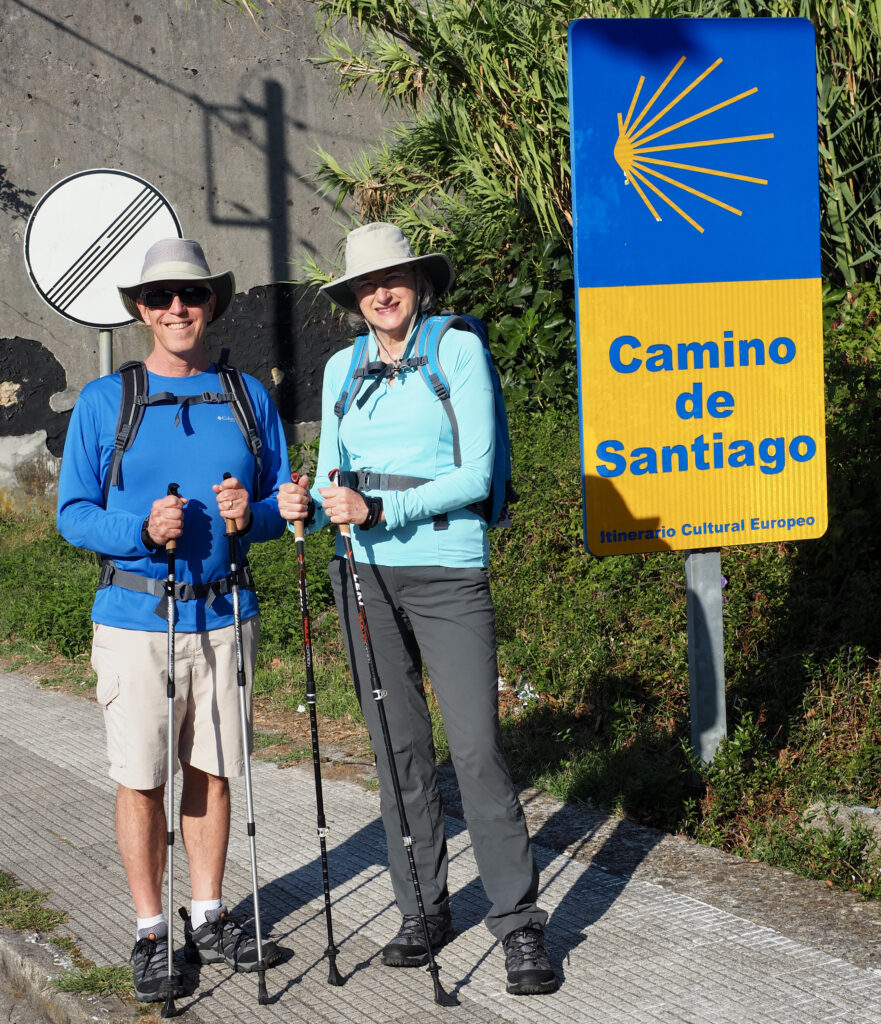 First Things First
With all that is in the news these days, we don't know what the future holds for social media platforms, but as long as the internet is open to us we will be emailing information, inspiration and ideas for living the pilgrim life on and off the Camino de Santiago. Sign up with other friends to receive our emails so you don't miss anything. Nothing to pay, and you can unsubscribe at any time. Join us Here.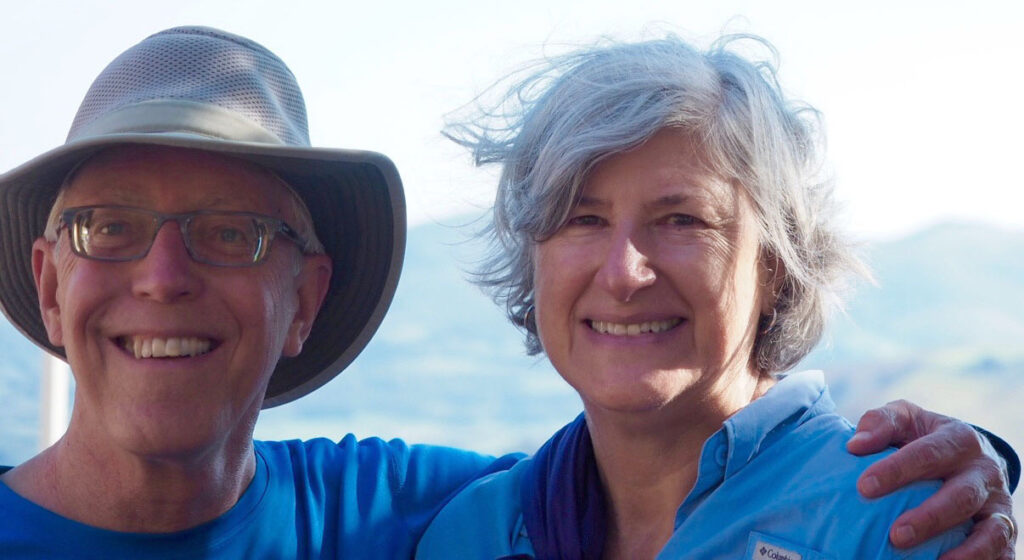 A Little About Helen & Wick
In 2007 we first walked the Camino and it boosted us to a life we had not known was possible. Life-giving. Soul-filling. A few years and a few more walks, and we knew we wanted to help others make the walk of a lifetime. You'll find tons of information about planning your Camino HERE.
In the last couple of years our Camino community has grown to serve the many people like us who have already walked, and may even long to return and walk other Caminos. Like us, you may be "Camino Lifers." Since we are back home more than we are walking the Camino these days, we want to share ideas for living a pilgrim life no matter where you are. We will include entertaining pilgrim remembrances, simple living ideas, and healthy pilgrim practices. Check out pilgrim stories, simple living ideas, and pilgrim practices here on our website.
About Helen
Helen spent her early years on a cattle ranch in south Florida before moving to Jacksonville, Florida when her parents changed careers. Memories from her childhood include creative play and projects with her older brother. They found fun with natural elements and lumber leftovers. She met Wick in high school, and they started a courtship before heading off to college in North Carolina. Helen went to Queens College in Charlotte, and Wick to Duke University's Pratt School of Engineering.
About Wick
Wick spent his early years along the St. Johns River in the small towns of Green Cove Springs and Orange Park, Florida. He grew up fishing, boating, and sailing the River. We loved sharing those activities with our three children as they came along. As a mechanical engineer he eventually started a consulting firm in Jacksonville. When they are not traveling they are at home in Greensboro, North Carolina.
How Our Camino Adventures Began
We have always loved to travel to other cultures and countries with our two daughters and son. There's nothing quite like the experiences and knowledge travel affords. Home schooling throughout high school was the best option for our son Hunter, our youngest. He thrived learning this way, and it allowed us the flexibility of traveling when opportunities arose. We decided a high school senior year trip during the fall would be our last opportunity to offer an extended trip to him, since he would be entering university the following fall.
What IS the Camino?
We were at a fellowship dinner with some church friends when the conversation turned to favorite places in the world to visit. Someone mentioned Santiago de Compostela, a city completely new to us. She explained that it was the destination city of the pilgrim route called the Camino de Santiago. Immediately God's Spirit stirred in Helen. She knew that this was what we should offer Hunter for his trip. Of course we spent a lot of time researching the Camino to find out more. Back in 2007 not as much information was available to help people like us who didn't know anything about it. We couldn't even find St. Jean Pied-de-Port, France on a map!
The Camino Is Life-Giving and Soul-Filling for Helen & Wick
Every moment we spent getting ready for our first Camino was worth it. Walking the Camino is the most life-giving, soul-filling experience we have ever had. We spent a few months researching the itinerary, gathering gear, and setting up Wick's business for him to be away for several weeks. Then we talked with Hunter about it, and he had the same positive, immediate response I had. We were all excited for what God had for us on the Camino, and the three of us returned home changed for the better. God would use the Camino to shape us for the rest of our lives.
Living the Pilgrim Life On and Off the Camino
Helen & Wick's Life on the Camino
We didn't know until we were actually doing it how special it is to wake up each morning knowing that you would be walking all day, trusting God for your next meal and a bed for the night, talking and praying with family, and meeting others from all over the world. Our first efforts with CaminoProvisions reflected our desire and calling to help people go and walk the Camino. We took our name "Camino Provisions" from the saying among pilgrims that when a pilgrim has a need, "The Camino provides." We see these Camino provisions as divine provisions and appointments that happen so memorably while people walk. We have created our website, guidebook, gear reviews, and resource library to help those who are preparing to go and walk.
Camino Life Back Home for Helen & Wick
But then came ideas about encouraging the large community of people like us who have walked the Camino and retuned home. Like us, they long to apply their Camino lessons to their every day lives. After walking on several Camino routes during many trips to Spain since 2007, we are convinced that we cannot duplicate the actual Camino de Santiago pilgrimage. However, we can apply Camino lessons to our lives back home, and encourage others.
Pilgrims Helping Pilgrims
The Pilgrim Community Is Special
Our efforts going forward will continue to include all our great resources to help those who want to walk the Camino de Santiago. AND, those of us who are back home will be remembering to one another favorite Camino life lessons. We can share recipes and life hacks that keep life simple. We can encourage each other to live as pilgrims no matter where we are.
Living the pilgrim life. Simple. Unhurried. Grateful. Come join us.
God's Peace,
Helen & Wick ❤️