Walking the Camino is not like other hikes. You are traveling in a country that has everything you have available back home in stores along the way. Our prescription medicines are the only items in our backpacks that we cannot easily obtain in Spain. After our first Camino, we have downsized and don't carry huge packs. However, first-time peregrinos (pilgrims) are tempted to carry more than necessary, like we did. Here are our recommendations for best Camino backpacks, and tips for packing light.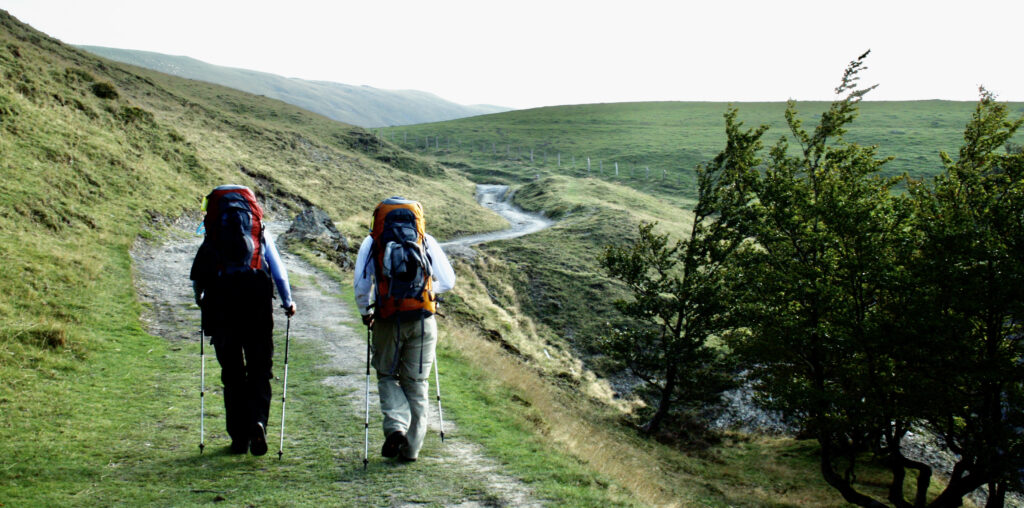 Camino Backpack Features We Like
Top AND Front Access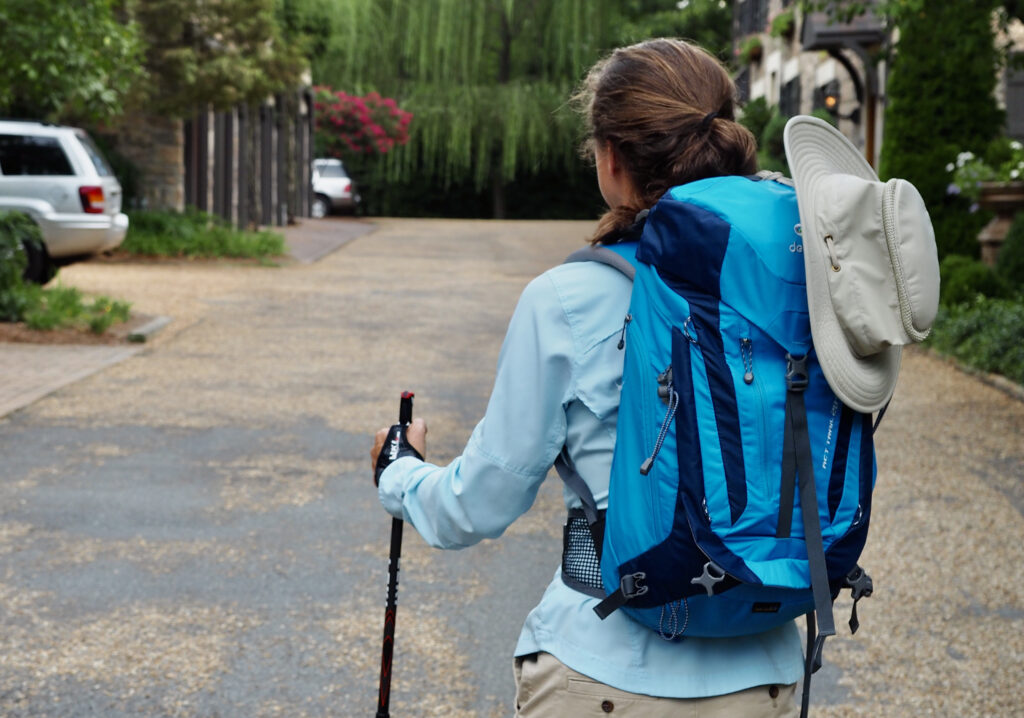 The feature we like the best on the Camino backpacks we carry these days has "front and top access". Front access refers to the flap that unzips on the front of the pack. This makes it convenient to find something deep in your pack. In other words, with only top access you will have to rummage through, often unpacking your contents to find something. In addition,as a peregrino you change location daily, so a front access makes the daily repacking easier. We cannot praise this feature enough.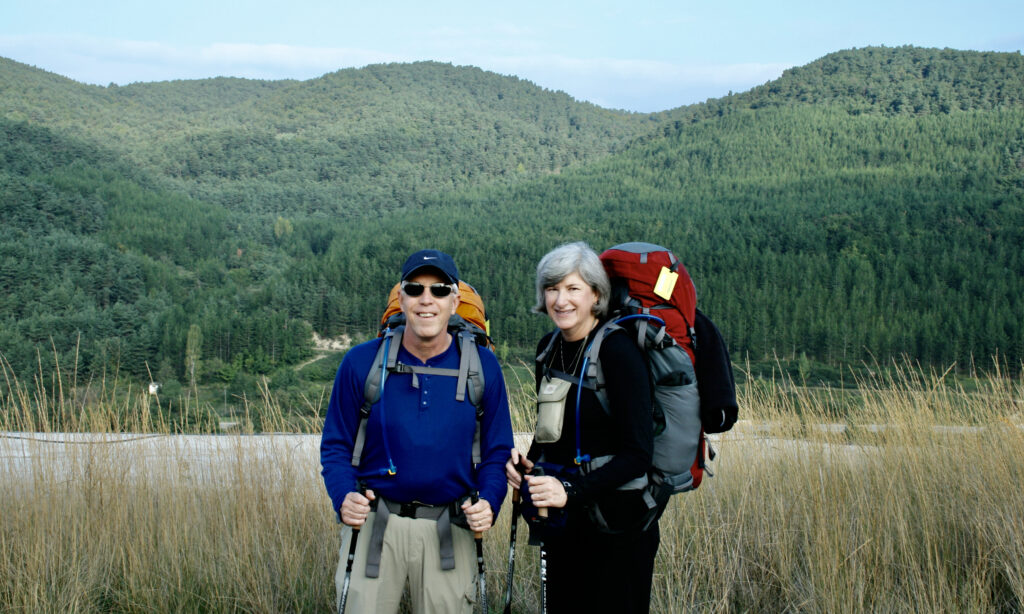 The packs we used on our first Camino were nice top loading only packs. The design made walking the Camino more difficult than it had to be. Consequently we have come to really love the front access feature on our downsized Camino backpacks.
Proper Backpack Fit
Did you know there are packs made for different length torsos? And what about "women-specific" backpacks? Therefore, when you shop for your pack keep this in mind. You can make choices based on your size and gender body type that will make things more comfortable for you.
How to Measure for Proper Fit
Use your torso length to find your best fit in a backpack. To do this, ask a friend to use a tape measure to find your torso length. (If you don't have a tape measure, use a piece of string. Mark it, then measure the string on a ruler.) Stand tall, bend your head down to look at your feet. This makes it easier to find your C7 vertebra, which is the bony bump at the base of your neck. This is the top of your torso.
To find the bottom of your torso, rest your hands on your your iliac crest. This is the top of your hip bones. Have your thumbs pointing back and your fingers pointing forward. The midpoint between your thumbs is the bottom of your torso. Use this measurement to find your best pack size. Look for these sizes on the pack's tag, or in the online sizing description.
Up to 15in/38.1cm=Extra Small
16-17.5in/40.64-44.45cm=Small
18-19.5in/45.72-49.53=Medium/ Regular
20in/50.8cm and up=Large/Tall
Our Four Favorite Camino Backpacks
Most importantly, we have four favorite Camino backpacks to recommend, and they are all made by Deuter: Trail 28SL,Trail 30SL, Trail 30L , Trail Pro 36. The Trail 28SL is our favorite and will hold everything on our Camino Packing List & Strategies. It weighs only 2.6 pounds when empty. All four of these packs come in several colors. If you have other favorites, please share what you like for the Camino in the Comments.
The Deuter company recommends the 28L and 30L for people with short to medium length torsos. The "SL" in the model name refers to women specific strap design. In short, the shoulder straps are anatomically shaped for women, but men can wear these comfortably, too. (The flower is detachable.)
The Trail 30SL and Trail 30L have a little more volume and are almost a pound heavier. Both of these packs are suitable for short and medium torsos. Moreover, these two packs also accommodate everything on our Packing List for spring, summer, and fall Camino trips.
The 30L and 36L packs are our go-to recommendations for men. However, the 30L is our favorite, because it is lighter weight and smaller than the 36L. In addition, it's also cheaper.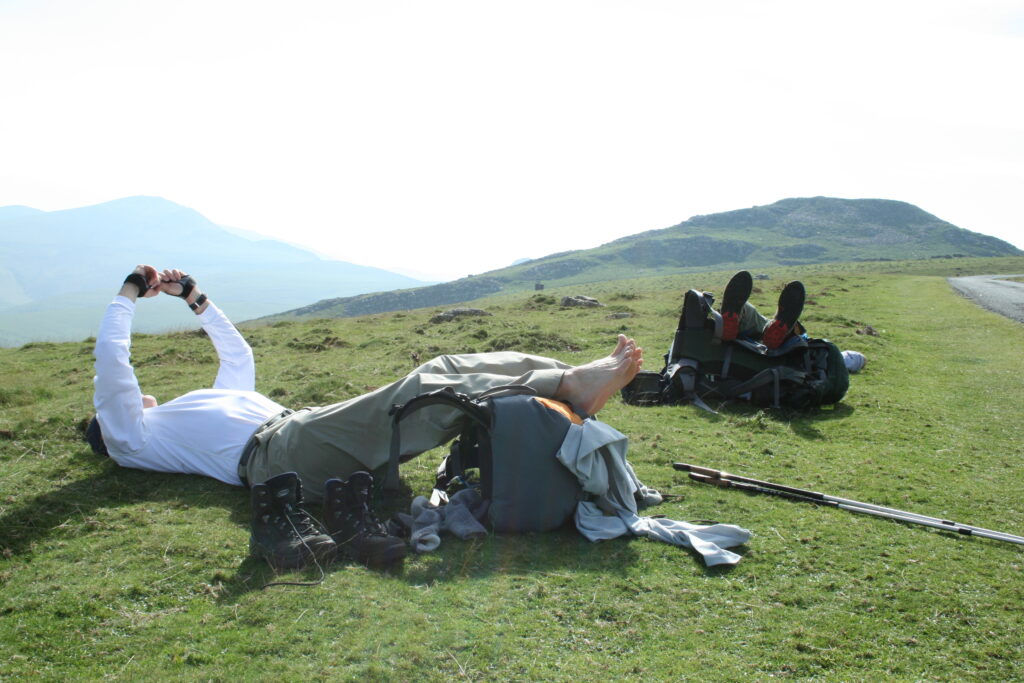 Built-in Rain Cover
Did we mention liking a built-in rain cover? In short, our first packs didn't have this and we had a couple of disasters because of that. All four of these Deuter packs have a rain cover that stows away at the base of the pack. No more scrambling to find your rain cover and put it on your pack. And no more lost rain covers that can set sail and take off in the windy rain.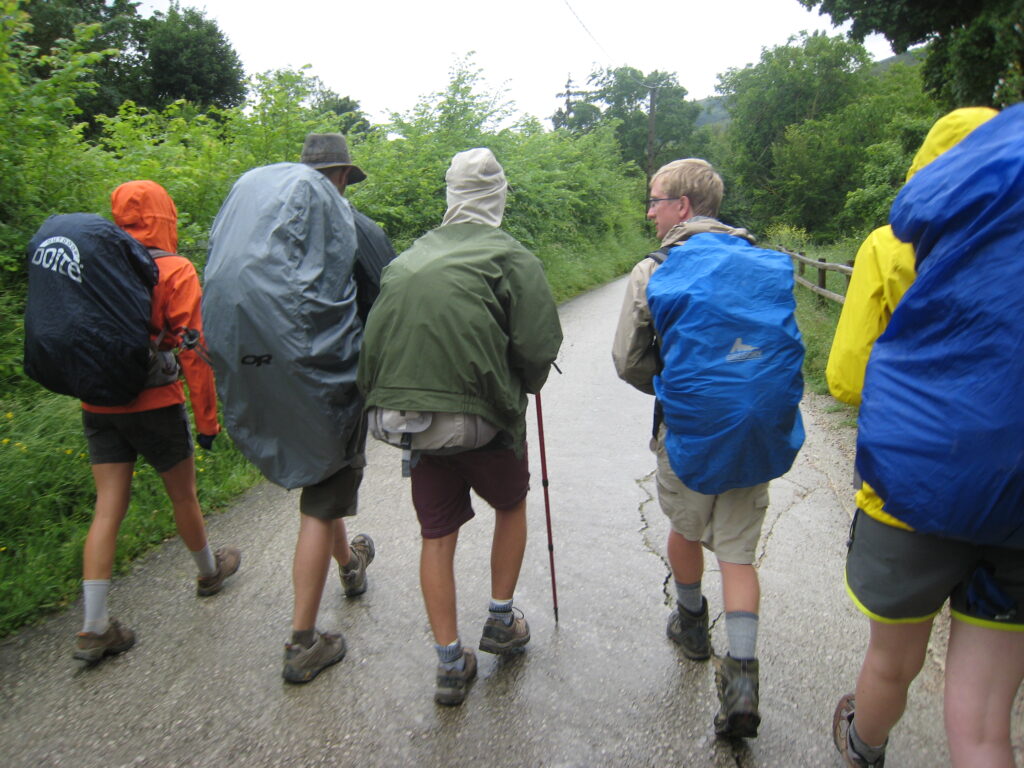 Backpack Construction and Storage
The Deuter backpack's specially designed back system fits most back shapes comfortably, and provides good ventilation, and load control. The straps adjust to get the fit just right for you. They are lightweight, versatile, and if you don't overload them, they should fit in overhead bins on major airlines. They have zippered security pockets, mesh pockets, and wet laundry pockets. Elastic loops and woven nylon straps make it easy to attach items to the exterior. (Like drying damp clothing.)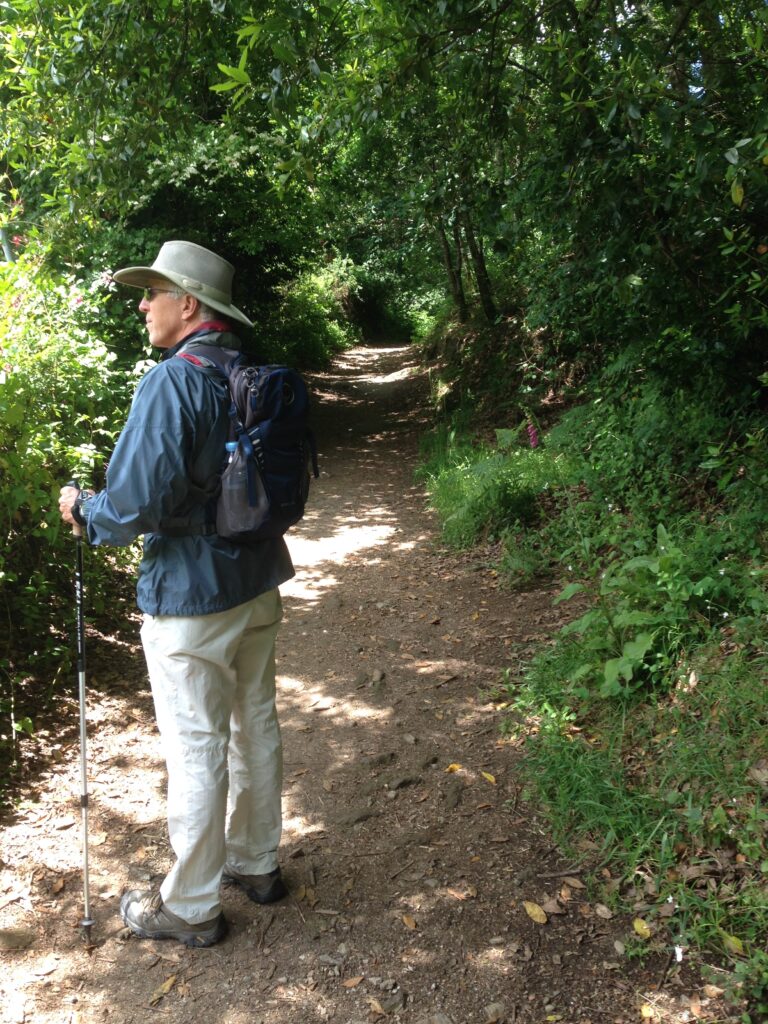 TSA Approved Carry-on Size
Traveling by plane to begin the Camino? We suggest packs that fit in the overhead bin on flights. Most of us flying to Spain want to land and begin traveling to our Camino departure city right away. If we check baggage, there is a chance it could go missing in the baggage handling process. This could delay our departure on the Camino.
Checking Your Camino Backpack as Baggage?
We checked our packs on our first Camino. To protect the exterior straps from damage we used "flight covers". The Deuter Flight Cover is the cheapest I have found. It's available on Amazon for about $30, and folds small once you have arrived. Depending on your country of departure, you may have to check your pack. This can be especially true in airports that prohibit walking and trekking poles on board. So check on this in time to plan for it.
Select the Smallest Pack That Works for You
For instance, you can get by with a streamlined pack on a Summer Camino, because your clothes are more compact. Spring and Fall dictate another layer of clothing, and perhaps a puffer jacket. Winter Caminos require the bulkiest clothing for warmth. We follow our Packing List & Strategies, and can fit everything into the Deuter 28L. You can access our Packing List and other resources in our Camino Resource Library, which is available free to everyone who subscribes to our email list. In addition, we send out emails when there is something too good not to share with you, and you can access the Library anytime using the password we send you. Subscribe.
In conclusion, as you will see when you research them, these four packs already have many, many fans. The customer reviews for each one on Amazon are five-star, and we have to agree.
Read More Like This
As Amazon affiliates we may earn a small commission from purchases at no extra cost to you.